Do you get relief from this lie?
Yes and no…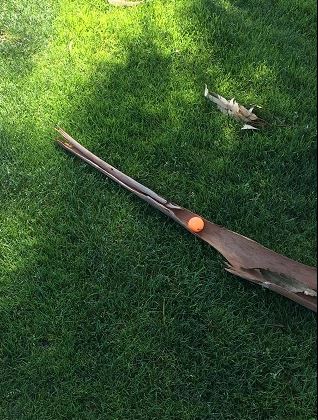 On any normal day, no, you don't get relief from the bark. It is what it is. Roll up your sleeves and take the shot.
In this case, yes the player did get relief since his stance was on the cart path.
This happened to Scott Rehn during the second round of our 2017 Club Championship. His tee shot on 14 went off to the right and he visualized his second shot as a power fade around the trees back into play. Well, the golf gods were paying attention. The ball hit the top of a tree, rattled around and landed on top of the bark. Who knew that Scott was a trick short artist!